When it comes to manufacturing complex shapes, casting often provides a simpler and more economical solution than other methods that require welding or joining multiple pieces together to build the required component. Castings are inspected during manufacturing to detect any anomalies that may have occurred during the process so that corrective action can be taken to remove the flaw in remaining parts. Finished product examinations are required to ensure that the casting meets customer specifications. Inspection continues with in-service cast products or components to help ensure continued fitness for service.
While visual inspection provides some quality assurance, other non-destructive testing techniques are needed to assess the presence of both surface defects and internal flaws that could potentially affect performance.
Ultrasonic testing enables volumetric inspection to detect casting defects and discontinuities. This method can be used to find minute flaws at great depths in the material under assessment. There are a number of defects that may occur in castings. Cracks may appear once a melt has solidified. Nonmetallic elements or inclusions may be found in an otherwise metallic part. Voids in the metal can result from gas porosity or blow holes. Shrinkage in all its forms —cavity, dendritic, filamentary, or sponge— occurs when a miscalculated amount of molten metal solidifies in the casting.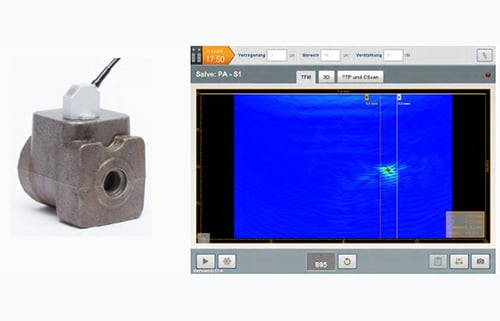 The M2M Mantis™ and Gekko® are portable ultrasonic testing (UT) instruments that not only offer conventional UT but also standard phased array UT (PAUT), time-of-flight-diffraction (TOFD), and real-time total focusing method (TFM). The powerful imagery offered through these techniques enable inspectors to monitor any discontinuities with ease. Featuring embedded software called Capture™, the user-friendly interface allows all-level technicians to deploy these advanced methods through an easy-to-follow workflow with helpful wizards and analysis tools. PAUT inspections powered by Capture help easily observe inclusions, porosity, and shrinkage in castings and surface crack characterization with TFM.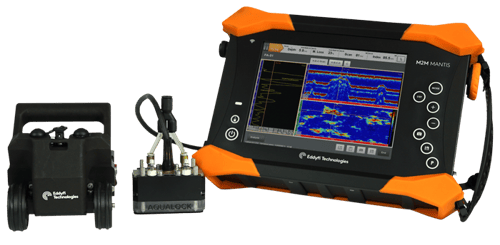 For desktop and industrial applications, the M2M Panther™ combines the inspection speed and image quality required for efficient casting manufacturing operations. It continues to be the fastest PAUT and TFM instrument on the market translating directly into production efficiencies. Learn more about the basics of TFM in this video to see what all the talk is about. With advanced software and analysis tools, the Panther removes any uncertainty in casting defect data results.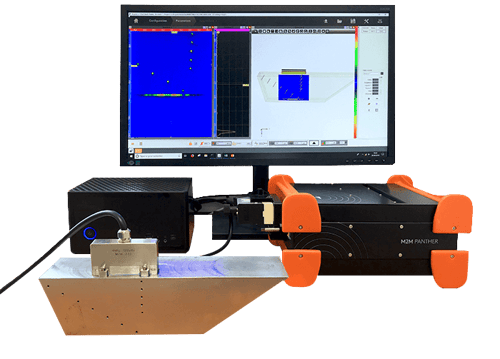 Eddyfi Technologies provides the advanced but accessible ultrasonic testing instruments that offer the levels of accuracy and confidence required to put your brand on a finished casting product. Contact one of our NDT experts to discuss your specific inspection requirements and stay Beyond Current.