Beersel, a Belgium municipality best known for the Kasteel van Veersel (Beersel Castle) and its boterham met plattekaas en radijzen (sandwich with white cheese and radishes), commissioned ABrio's customer to construct a nature park. The park's location had established drainpipes that the client expressed concern over. Water kept coming out of the pipe even after it had been dry for days.
ABrio was contacted to perform the pipeline inspection, the pipe being around 20 meters (66 feet) long with a diameter of 1,000 millimeters (39 inches). Given that the VersaTrax pipe inspection crawler can enter pipes as small as 205 millimeters (8 inches) and travel up to 300 meters (1,000 feet) in a single run, this job would be no problem for our robot. However, the pipe had approximately 300 millimeters (12 inches) of thick sludge or soil at the bottom.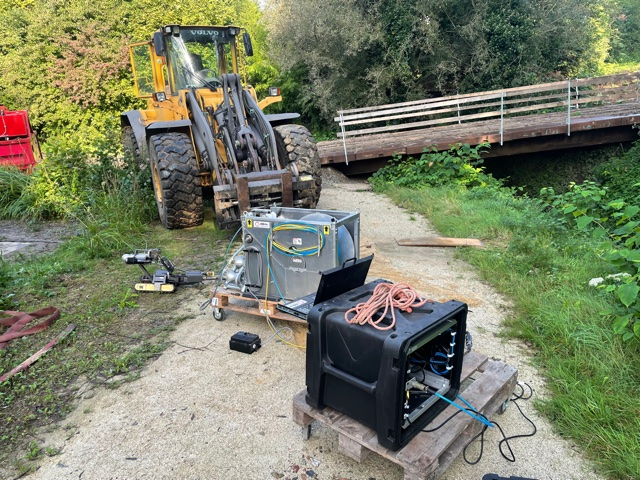 When inspecting with traditional robots, pipelines must be cleaned beforehand. Dewatering, drying, and conditioning the pipe is both expensive and time consuming. In Belgium, nearly 70 percent of inspected pipelines are found to be in good condition which means that their pre-inspection cleaning was unnecessary. Fortunately, with the VersaTrax, ABrio can perform this type of inspection without these costly cleaning requirements.
ABrio recognized the VersaTrax crawler's unique capability to traverse through inhospitable environments with ease early in its quest for a rugged robot to address the remote visual inspection requirements for the municipal water and sewer industry. This robot offers access to confined spaces and potentially hazardous atmospheres without sacrificing power, performance, or payload capability. When faced with the thick mud found in the drainpipes at the nature park, our team was able to leverage the crawler's flexible design and add extra weight to its "shoulders" and against the tracks to provide the additional traction required for this pipeline inspection. We also raised the chassis to alleviate resistance from the sludge.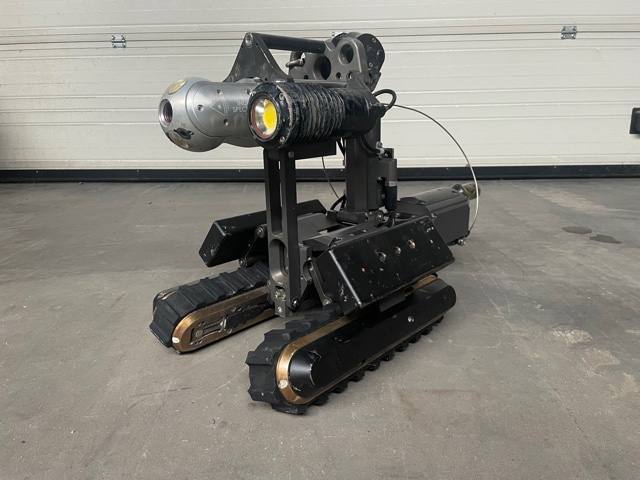 The following video offers a good testament to the incredible capability of the VersaTrax and its ability to deliver real-time visual feedback on the internal condition of pipelines – without prior cleaning. Through the deployment of Eddyfi Technologies robotic solutions, we provide a clear picture of what would otherwise be an inaccessible location so that owners and operators can easily determine whether any further renovations or repairs are necessary. ABrio is proud to enable powerful time, cost, and operating efficiencies for its clients.
As a young and innovative company created by sensing the need in the field for sewer renovations and inspection of inaccessible pipes, ABrio believes that every project starts with a story. We represent a collaboration between Alonco Aannemingen (a company that specializes in public hydraulic engineering, infrastructure, and sewer works) and Beverrent Diamanttechniek who specializes in concrete drilling. Armed with the industry leading technology for remote visual inspection by Eddyfi Technologies, ABrio is committed to making a significant difference in sewer management programs with our new, innovative techniques and machines. Visit our website to learn more: https://www.abrio.be/en/inspection.
My experience with Eddyfi Technologies is that they are not just a robust robotic solutions supplier but a partner with whom I can realize many ventures in the future. I discuss this more in detail here. I unreservedly recommend contacting Eddyfi Technologies for the best solution to your industrial problem today!