Railway tank cars are responsible for transporting a range of essential products from oil and gas, plastics, chemicals, food and beverage to agricultural items. Designed to break apart on impact, these railcars —particularly their welds— must be regularly inspected for fatigue cracking. With the large costs associated with derailment and leaks together with maximum fines, it's too expensive to simply rely on a subpar inspection technique. We present the Beyond Current solution here.
Railway tank car weld inspection has historically been performed through:
Visual Testing (VT)
Magnetic Particle (MPI)
Liquid Penetrant (LPI)
Besides being highly operator dependent, these conventional methods have extensive pre-inspection and post-inspection obligations. For example, MPI requires grit blasting to remove the railcar's paint and perform an assessment. Once any defected areas are repaired, the tank car then needs to be repainted. All things considered it typically takes six to seven hours for a complete external weld inspection. Moreover, reporting is still in paper format across the entire industry. In most cases there is no reliable data stored to complete a high-level analysis and guarantee proper historical data management.
What if I told you there was a proven solution for the inspection of railcar welds without cleaning requirements or paint removal? Better yet, what if it came with a digital data record for comparative results for reliable risk-based inspection? Oh, and what if said solution would cut costs by a dramatic factor... something close to six times compared to MPI and the related prep work?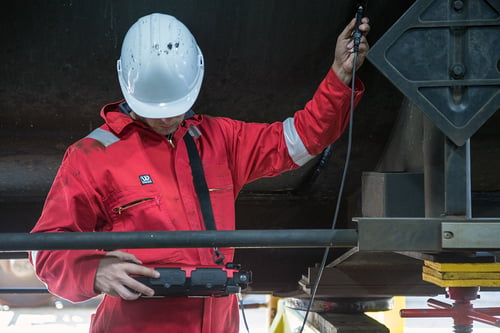 Given its superior performance, the Alternating Current Field Measurement, or ACFM®, technique has been incorporated into government regulations for railcar weld inspection. These welds are in bad condition as they are manual welds, an environment where ACFM has been designed from the ground up to cope with. The established Eddyfi solution is comprised of the TSC Amigo™ 2 ACFM instrument with powerful embedded software and purpose-built probes. Inspecting a complete tank car with ACFM takes approximately two hours, saving asset owners millions at the end of the year. Additional benefits include:
Inspection planning
Advanced yet easy reporting
Historical data management
Increased productivity
Cost efficiency
Higher Probability of Detection (PoD) and therefore inspection reliability
Natural environment for ACFM given its history and pedigree in the industry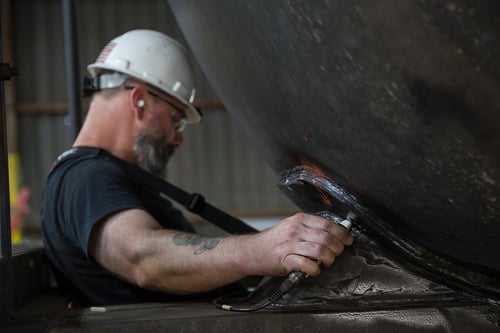 Learn more about the rolling momentum of ACFM in the rail industry here.
There really is no comparison between ACFM and the archaic techniques still being employed for validating the structural integrity of railway tank car welds. Contact our NDT experts to learn more about how our advanced solutions can keep you Beyond Current today.