ABrio is a Belgium based inspection solutions provider ready to exploit the opportunities afforded by employing Eddyfi Technologies robotic crawlers for sewer surveillance and much more. The company represents a collaboration between Alonco Aannemigen, a company specialized in public hydraulic engineering, infrastructure, and sewer works, and Beverrent Diamanttechnieken, a concrete drilling enterprise. Guy Weemaes, Director at ABrio, shares his experience with our inspection robots and how they're making the Beyond Current difference for his business in this exclusive interview.
I understand that ABrio is a new and innovative company. How did it get its start?
With a strong foundation working in public works, we identified a recurring need for sewer inspection of pipelines inaccessible without a remotely operated solution. Moreover, being able to offer municipal water and sewer inspection without prior cleaning of the pipeline was identified as a clear value add. That's when we started our research for high technology equipment that could stand up to the challenging conditions that operational sewer mains present.
How did you come across Eddyfi Technologies in your search?
I searched the internet for an unparalleled robot that could inspect sewers without having to clean them first. Through extensive research and watching hours of YouTube videos from different providers, I was convinced that I had found what I was looking for. A meeting with Eddyfi Technologies at the STOC Expo in Rotterdam sealed the deal.
What was it about Eddyfi Technologies that validated your choice for a robust robotic solutions provider?
From my very first conversation with the team, it was clear that Eddyfi Technologies was flexible in their approach to deliver exactly what I was looking for. I immediately had the feeling that I had not only found a supplier but a partner with whom I could realize many ventures in the future.
One of the statements that will always stay with me is, "Give us the best definition of your problem, and we'll provide the best solution."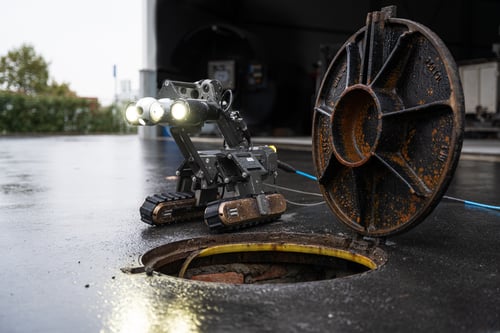 We always appreciate that kind of feedback! It's great to hear how our modular design approach is benefiting our clients. How has Eddyfi Technologies inspection robotics allowed your business to grow?
Despite the ongoing global pandemic, we've managed to build a viable business around the unique remote visual inspection offering that the Versatrax robotics give us in the sewer sector. I believe in the future cooperation between Eddyfi and ABrio in which we will have a strong connection in developing new applications that will take inspection, measurement, and renovation of sewers to new, unprecedented, and innovative levels all around the world.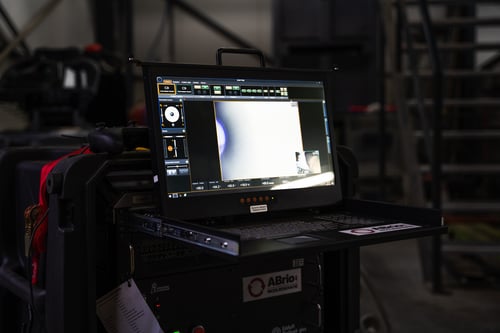 What's ABrio's plans for the future?
Backed by leading edge technology from Eddyfi Technologies, we expect that within a few years we will be recognized as a reliable worldwide partner in the inspection and renovation of sewers. Beyond wastewater management systems, we strive to become the point of contact for the seemingly impossible inspections and related non-destructive testing made achievable with our bespoke robotic solutions.
Thanks for sharing your experience with our readers interested in implementing inspection robotics into their NDT, Guy! ABrio is a great example of pioneers leading the path forward with robotic platforms for inspection and tooling in remote locations.
To learn more about ABrio, visit their website here.
Take a closer look at the Versatrax™ 150 pipe inspection crawler here and contact us to discuss your specific inspection requirements today!