Imagine how simple Non-Destructive Testing (NDT) would be if all damage mechanisms were well within sight and/or reach. Back to reality, we understand how imperative it is for industries like the energy sector —relying heavily on carbon steel— to ensure the structural integrity of capital assets. And that's why we've brought in the 'bots.
The Inuktun MaggHD™ is a unique solution for high definition remote visual inspection (RVI) across a broad range of applications. It features a continuous tilt camera head that provides a complete view for the inspector. With its miniature footprint, this magnetic crawler can access confined spaces as small as 300mm (12in). It is perfect for RVI of steel structures like wind turbines, storage tanks, pressure vessels and offshore platforms. The modular camera head becomes a pole mounted camera system with the optional telescoping pole upgrade that enables quick viewing in almost any previously inaccessible location. This inspection robot is commonly used in the oil & gas, petrochemical and nuclear industries.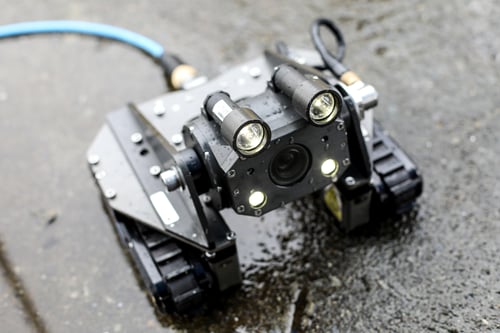 When it comes to the surface detection of cracks, Eddyfi Sharck™ probes are designed specifically for cracking in carbon steel using tangential eddy current array (TECA™) technology. The technology provides valuable depth defect and length measurements, but also offers C-Scan imaging with real-time lift-off monitoring and compensation. It offers 64 channels with a coverage of 53mm (2.1in). Sharck is compatible with both the Ectane® and Reddy® instruments offered by Eddyfi Technologies.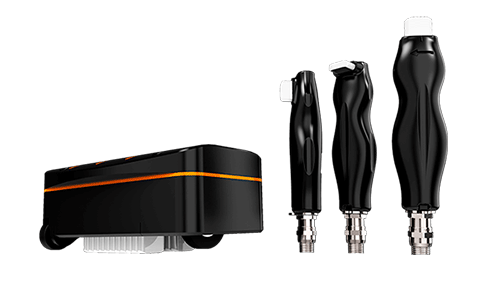 And now our TECA technology is remotely operated for inspection in confined spaces, hazardous environments or generally hard-to-access locations.
Maximizing the benefits from complementary brands, we integrated the MaggHD miniature magnetic crawler with the Sharck TECA probe to enable remote controlled inspection of surface breaking cracks (without surface preparation needed) commonly found in welds of storage tanks, pressure vessels, pipelines and other carbon steel structures.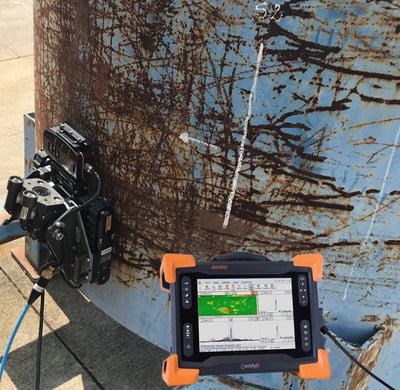 Eddyfi Technologies pushes the limits of non-destructive testing technology forward by constantly innovating. We offer leading edge solutions with synergistic modalities and complementary capabilities just like our remotely operated TECA probe. Stay Beyond Current and learn more about our remotely operated NDT robotic solutions by getting in touch today!