So, what's this all about? We have expanded our offering by welcoming the Sensor Networks portfolio into our comprehensive lineup. This acquisition, made possible by Previan, has propelled us forward, positioning Eddyfi Technologies as the leading provider of a complete phased array ultrasonic testing (PAUT) solution.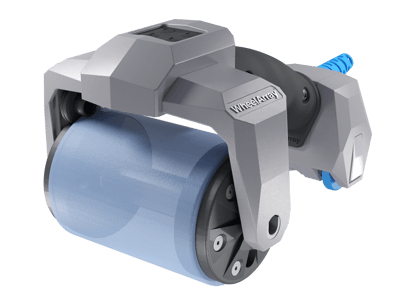 "The addition of Sensor Networks is great news that will benefit our respective customers. Leveraging the best UT and PAUT probes, combined with our advanced and renowned instruments and software, without depending on third-party suppliers, will lead to solutions tailored to the exact needs of our clients. I already expect that new ideas, aimed at better identifying defects and providing integrity assessments will emerge from the synergies created in the coming months, as adding UT sensors to our portfolio will allow us to seize many new opportunities and to fast-track the development of the next solutions that we will introduce to the industry." says Pierre-Hugues Allard, President of Eddyfi Technologies.
By joining forces with Sensor Networks, Inc., we have brought together two powerhouses in the industry. Eddyfi Technologies brings a wealth of knowledge and experience in PAUT inspection systems, while Sensor Networks specializes in probe design and manufacturing. The strategic collaboration between our two companies sets a new benchmark for efficiency, accuracy, and reliability in the field of non-destructive testing.
Our team at Sensor Networks boasts an unrivaled collective experience spanning thousands of years in the NDT industry. Their expertise is unparalleled, allowing us to tackle even the most intricate inspection challenges head-on. We leverage this extensive knowledge to deliver optimal solutions to our clients, ensuring their specific requirements are met with precision.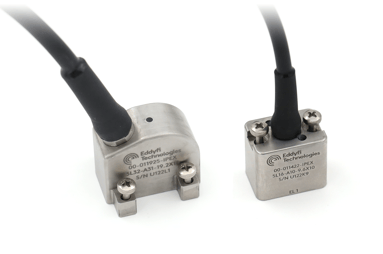 Jeff Anderson, President & GM of Sensor Networks, reiterates, "We are very proud to join the Previan family! We have found the right partners to propel us to the next stage. Our footprint is very solid in North America and we have risen to challenges faced by major customers. Within Eddyfi Technologies, we will have all the network and team needed to fuel our growth. Furthermore, this transaction is directly in line with what our co-founders, Jim Barshinger and Bruce Pellegrino, had in mind when they channeled leadership and innovation and modernized the way corrosion-monitoring products were made, a decade ago. We are sensing that spirit within Previan and Eddyfi Technologies, and it suits us!", says Mr. Anderson.
Understanding the critical significance of NDT challenges, we have made significant investments in vertical integration. This strategic approach empowers us to tailor our advanced solutions to the unique needs of our clients. With personalized designs and streamlined manufacturing processes, we offer swift turnaround times without compromising on quality.
Still cutting multiple purchase orders to get everything you need to complete that inspection job? Cut to the chase with Eddyfi Technologies' online shop! With the Eddyfi eStore, customers have access to comprehensive product information, technical specifications, and resources that aid in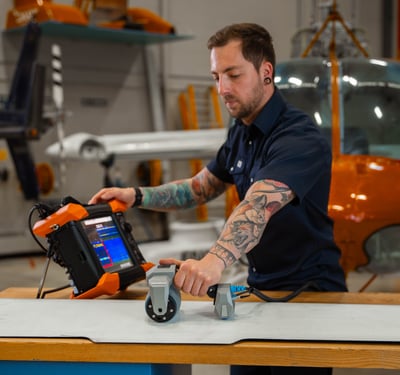 making informed purchasing decisions. The customer support team is readily available to assist with any queries or concerns throughout the buying process, ensuring a seamless experience from start to finish.
Furthermore, the Eddyfi Academy goes above and beyond to empower individuals to stay ahead of the curve by offering an extensive range of comprehensive training options, available both online and in-person. Our investment in your growth is strengthened by a dedicated system that provides you with engaging content, assessments, and various other tools to facilitate your NDT learning journey. By providing continuous support, we aim to help professionals extract the utmost value from their training experiences and conquer any obstacles they may encounter along the way.
At Eddyfi Technologies, we are committed to pushing the boundaries of non-destructive testing. By now offering a complete phased array ultrasonic testing solution, we enable our clients to achieve unparalleled results in their inspection processes. Join us as we continue to set new standards of excellence in the industry. Contact our experts to learn more about the capabilities of PAUT and how they can take your inspections Beyond Current!