Welds are arguably the most critical components of today's most valuable structures, so regular weld inspection is crucial to ensure their integrity and safety. However, in-service inspections can be challenging due to factors such as the nature of the weld, coating material, or temperature of the component. Alternating current field measurement is a proven weld inspection technique for detecting and sizing fatigue cracks. Recent advancements in ACFM technology have made weld quality control easier and more efficient, even in extreme conditions such as high temperatures or through conductive coatings found on some steel structures.
In-service Inspection of Hot Components
Too hot to handle? Not for Eddyfi Technologies. Weld inspections at high temperatures are necessary for welding inter-pass inspections and in-service weld inspections in various applications such as vessels, emulsion pipelines, and pre/post-inspection of hot tapped weldolets and split tees. Inspecting welds at high temperatures in these environments can be profitable as it avoids cracks closing during cooling, resulting in significant cost savings by avoiding plant shutdowns. Eddyfi Technologies' ACFM high-temperature (HT) probe paired with the Amigo™ 2 data acquisition and analysis instrument provides high Probability of Detection (PoD) and accurate depth sizing of cracks at temperatures up to an impressive 500°C (932°F).

Figure 1: Hot components can be challenging to inspect using conventional techniques, but ACFM offers an efficient and rapid solution to inspect components as hot as 500°C (932°F).
Weld inspection efficiency and accuracy is made possible thanks to Eddyfi Technologies' application-specific ACFM solution with a plug-and-play air-cooled probe, equipped with active warnings that protect the probe's integrity and ensure maximum durability and performance; an alarm system warns the inspector by activating a red light if the probe temperature reaches a certain limit that could endanger the probe's internal components, as seen in Figure 2.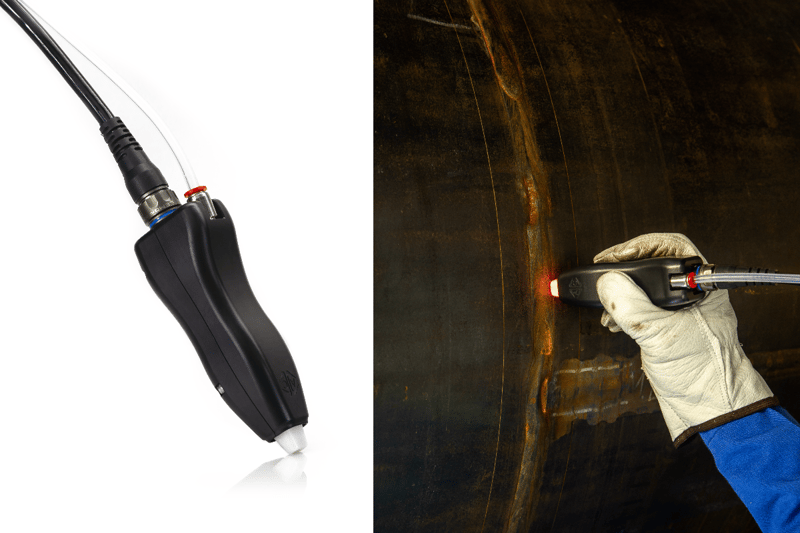 Figure 2: Plug-and-play air-cooled ACFM probe.
The ACFM HT probe comes in two versions: the 5-kHz version for ferritic materials, and the 50-kHz version for non-ferritic materials. Both are integrated with air-cooling to maintain the probe's internal temperature at 80°C (176°F) while inspecting components at temperatures as high as 500°C (930°F). This allows for long periods of high temperature welding inspection without the need to cool down the inspected components.
In addition to high PoD, ACFM probes are known for their sizing accuracy. The ACFM HT probe's multiple configuration system compensates for conductivity and permeability changes, providing accurate depth sizing. The advanced ACFM technology solution contains all required configurations stored in its memory.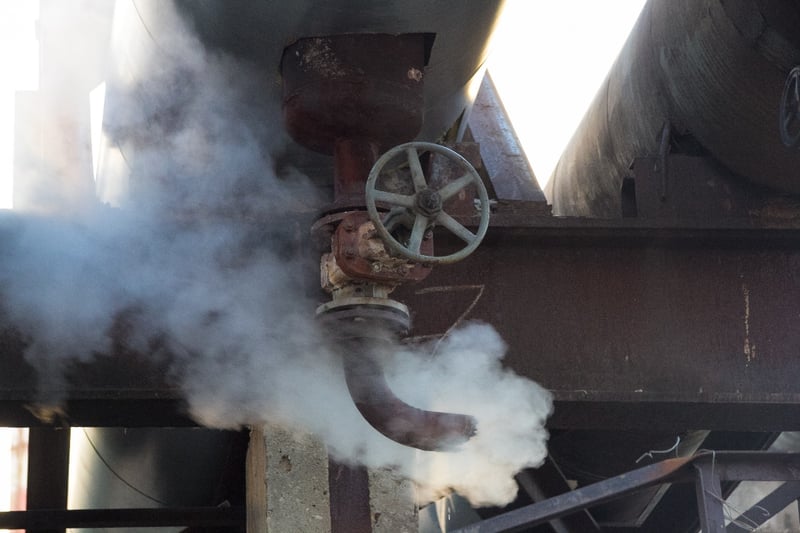 Galvanized Weld Inspection
Galvanization is commonly used to protect steel structures against corrosion, especially in underwater and offshore applications and steel structures within five kilometres off the coast. However, this galvanic protection or conductive coating cannot shield against fatigue cracks which still put these structures at risk of failure.
Hot-zinc dipping is a common method for steel structure galvanization, and while the American Galvanizers Association recommends a maximum zinc thickness range of 200-250 µm to avoid flaking, typical thicknesses are often much thinner. To address this application, Eddyfi introduced ACFM as a weld safety solution for inspecting galvanized steel, effective for detecting and sizing surface-breaking cracks.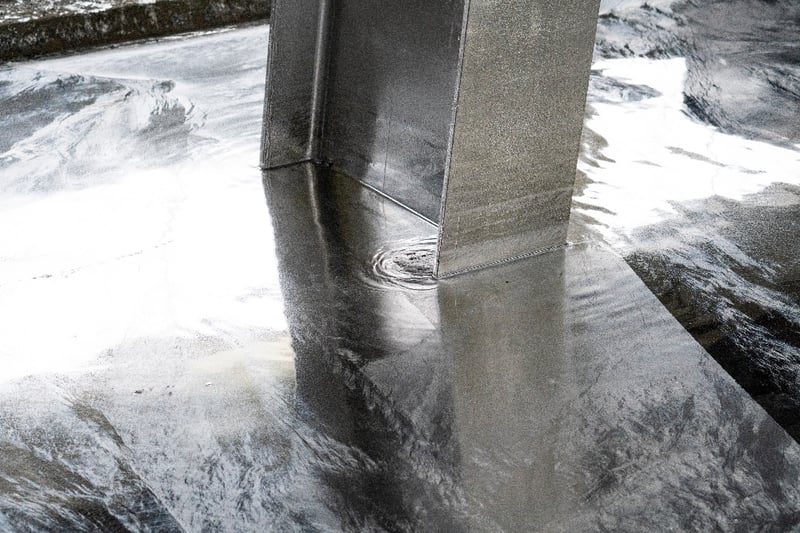 Figure 3: Steel I-beam hot-dip galvanization, a highly regulated process that provides long-lasting protection against corrosion.
For the non-destructive testing of galvanized steel, Eddyfi Technologies' ACFM probe is equipped with two additional configurations: one for surface-breaking crack detection and sizing, and the other for non-surface-breaking crack detection. Inspecting galvanized steel using ACFM requires minimal surface preparation. Before inspection, the galvanization thickness should be measured to ensure it is within the maximum galvanization thickness for ACFM inspections. Also, flaking galvanization should be removed, which is a recommended reparation for galvanized steel, to ensure high PoD.


Figure 4: Surface-breaking cracks breaking through the zinc coating (left), sub-surface cracks (right).
Surface-breaking cracks through zinc coating are the most frequently detected type of crack. However, sub-surface cracks also pose a risk and are challenging to detect with most inspection techniques. ACFM provides accurate length and depth sizing for surface-breaking fatigue cracks in galvanized steel; our ACFM solution is specifically designed to tackle these challenges. It's pre-loaded with dual configurations, ensuring reliable detection of both surface-breaking and sub-surface cracks. The optimal accuracy can be achieved using the surface-breaking configuration with coating thicknesses less than 300 µm. However, it is still recommended to remove the coating at a distance of two inches (50.8 millimeters) from all directions of the crack and repeat the sizing procedure using the ferritic steel configuration. For non-surface breaking defects, the coating should be removed before sizing the cracks since the coating prevents accurate depth sizing.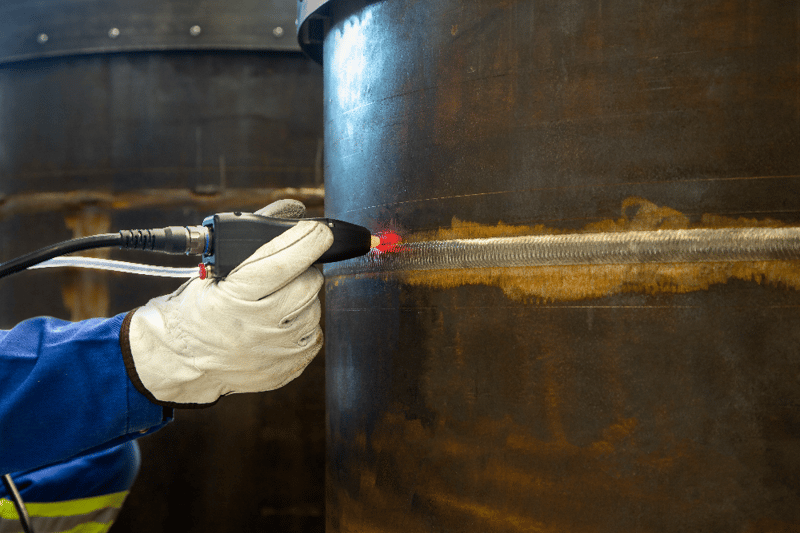 Figure 5: Weld inspection being performed with the high-temperature ACFM probe.
Traditional inspection techniques have faced significant challenges when it comes to the integrity assessment of components reaching high temperatures and those with conductive coatings. However, the introduction of ACFM has provided a compelling option for inspecting welds and galvanized steel to ensure industry meets necessary safety standards. Contact us to learn more about adding the high-temperature probe to your toolkit to stay Beyond Current!
Authors: Charles Tremblay, Ahmed Sweedy