Knowledge transfer and non-destructive testing product training has always been, and will always be, essential to the success of any inspection. Fully understanding your inspection equipment and how to best utilize and deploy it is necessary for maximizing the benefits offered by the NDT tool. This drives efficient inspections that result in actionable data that can be relied on so you can sleep at night.
The Eddyfi Academy is the answer to improving your NDT knowledge the convenient way, offering free and paid training on inspection methods and non-destructive testing techniques. Here are four takeaways on Eddyfi Technologies NDT training courses.

1. We are with you every step of the way; when we evolve, you evolve.
We understand that with the expeditious evolution of our product offering —be it solutions for eddy current testing, magnetic flux leakage, visual testing, phased array ultrasonic testing, time-of-flight-diffraction, welding inspection, NDT in oil and gas, and more— you need to be able to keep pace with this progress. To facilitate this knowledge transfer, Eddyfi Technologies created a dedicated training and product application sector whose sole purpose is to provide the latest, highest quality product training to you.
2. We are where you are; access NDT training from all regions across the globe at any time.
Recent times have presented new challenges and opportunities. One such challenge has been delivering the highest quality NDT product training when travel has not been possible. Collaboration between Eddyfi Technologies' training department with product managers and application specialists resulted in the creation of remote blended learning training modules. This entails virtual non-destructive testing instrument operational training, or e-learning, supplemented with remote hands-on training via state-of-the-art communications equipment. This allows the student to simultaneously interact with the product trainer and see all components of the NDT product including the software and physical operation of the system. This provides the closest thing possible to being together. Check out this blog on the evolution of guided wave training.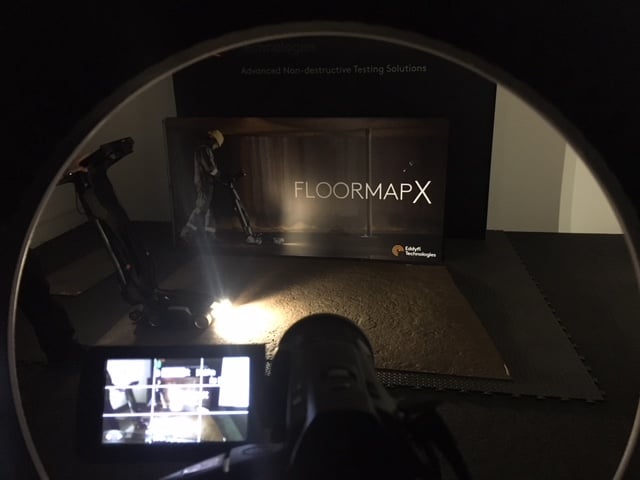 3. An upside to reduced travel for operational training: helping the environment.
This new training program for providing immediate Eddyfi Technologies product courses all around the world has been met with a great response; we have been able to train and listen to product users in the most remote locations that would have been previously inaccessible even without any travel restrictions. And while open access NDT knowledge transfer is a win, the direct positive impact to the environment with reduced travel requirements is extraordinary. When you consider that the various testing methods and quality control operations are in place to help protect the environment, you're really killing two birds with one stone here.
4. Remote training means less time inspection companies lose their inspection teams.
Previously if inspection companies sent employees for NDT training, they could lose a week or more of work. Moreover, the online accessibility also greatly reduces any interruption to inspection timelines. Remote learning delivers the highest level of Eddyfi Technologies product training to your doorstep at a time convenient to you as a service provider and your inspection team.
"Eddyfi Academy e-learning packages and problem specific video tutorials have been invaluable through the pandemic as without this e-learning platform our Tank Floor Inspection Service would never have come to fruition."

- Alan Mclean Technical Manager Inspection Services of Aker Solutions
Clearly, there are a number of advantages to Eddyfi Technologies' training programs also being offered in an online format. If you haven't already visited the Eddyfi Academy, we recommend checking it out here. From an array of free courses introducing beginners to the exciting world of advanced inspection methods to comprehensive product training programs to guarantee you're getting the most out of your investment, we've got you covered. And of course, we're always just an email away to answer your specific questions. That daunting learning curve is a non-issue with Eddyfi Technologies' commitment to keep you ahead of the curve and Beyond Current.
Authors: Andrew Simpson, Matthew Boat