Alternating Current Potential Drop (ACPD) was occasionally used to predict the depth of an indication, but it was extremely difficult to perform underwater as consistent electrical contact between the voltage probe and steel surface is necessary. Conventional Eddy Current Testing (ECT or ET) was also employed but presented different challenges. When detecting flaws in carbon steel welds, it was limited to estimating crack depths of approximately five millimeters (0.2 inches). Like we said, this was before ACFM changed the subsea inspection game.
ACFM has become the standard for splash zone and underwater surface-breaking crack detection with the ability to not only efficiently size lengths, but also measure depths up to 25 millimeters (1 inch). It recognizes flaws by introducing an alternating current into the surface of an asset or component and using a mathematical model to calculate a crack's length and depth – critical information required to accurately determine the structural integrity and remaining useful life. And it does all this through paint and coatings… without the need for extensive cleaning. Talk about major time and cost savings!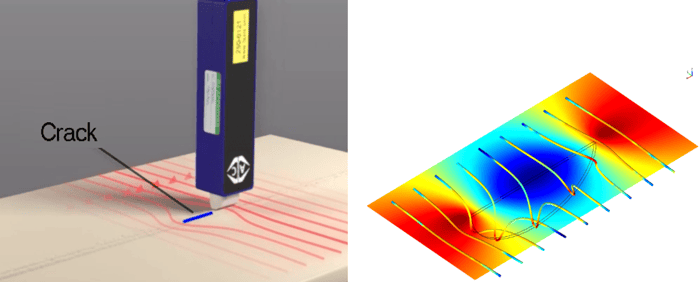 There are other direct advantages to Alternating Current Field Measurement. Our ACFM probes are designed around a uniform field input which translates into the elimination of onsite calibration. Because the probe is scanned along the line of a weld with minimal liftoff impacting handling or surface abnormalities, the scan patterns are also easier to interpret. With all data stored electronically, engineers can monitor changes over time and effectively plan for maintenance, repair or replacement work.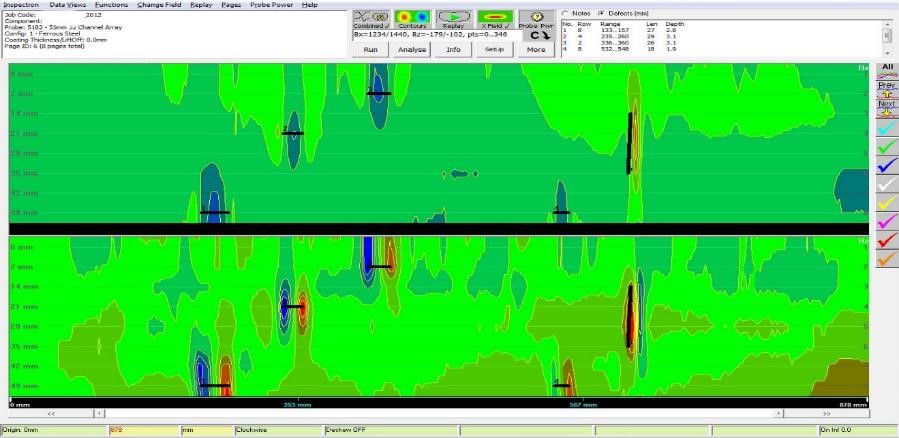 For the jobs that require deeper water inspection beyond a diver's safe capability, Eddyfi Technologies developed specific array probes and tooling for remote inspection with robotic crawlers and scanners. The TSC U41 subsea instrument is available for sale for diver use or accessed through TSC Subsea who specializes in ACFM and Remotely Operated Vehicle (ROV) integration, enabling safer inspection operations in potentially hazardous environments. No inspection is ever the same, and we've designed custom tools and probes ideal for a range of applications.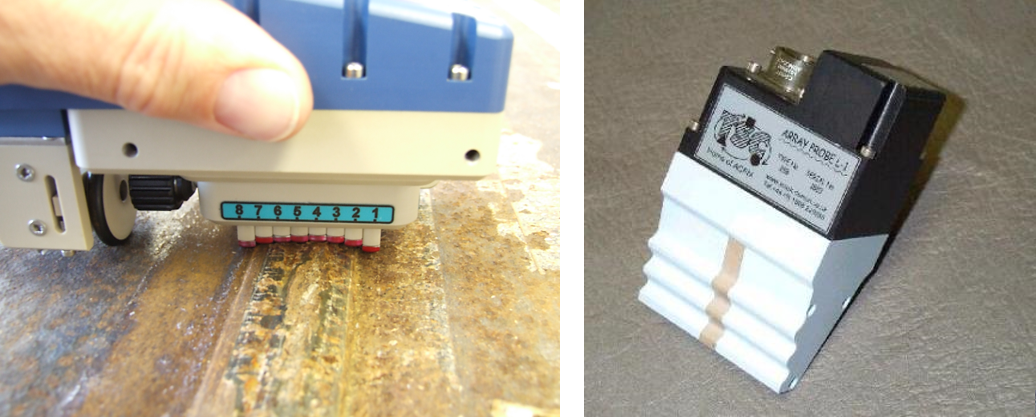 With advances in electronics, software and new materials, we continue to push the limits of ACFM forward. Contact us for the solution that will keep your inspection of critical components and assets commonly found in the energy, power generation and transportation sectors Beyond Current.