Nobody wants to get it wrong. Where protecting assets or preventing disaster depends on the choices you make, it's only natural to want your decision to be the right one. But there's more to it than that. With so much information coming from all directions, it's easy to fall prey to paralysis by analysis and uncertainty really isn't a good feeling. Non-Destructive Testing (NDT) facilitates asset health monitoring for continued smooth operations, public safety, and environmental preservation. Introduced in an exclusive eBook on robotics for NDT data collection, the RAMP Index is a measurement framework for ensuring these positive outcomes. Together with the Eddyfi Technologies Datalliance program, service providers and asset owners gain unmatched confidence in the precision and reliability of their data. What's Datalliance? It's simply our relationship as a technology designer and manufacturer with the equipment user and the shared knowledge of how things are done to prevent and/or prepare for the unexpected—so we can do it even better. There are five stages of the Datalliance lifecycle, and this article shares how our inspection robotic systems deliver Repeatable, Actionable, Meaningful, and Preventative NDT inspection results for self-assured decisions.
You may be wondering why Analysis and Reporting are two difference stages in the Datalliance lifecycle, and to be clear, they go together hand in hand. We recognize that our deliverable isn't an Inuktun MaggHD™ or Versatrax™ robotic crawler alone but rather the ability to reproduce directly comparable test results to calculate ratios for differences over time. This analysis feeds the reporting function which will be discussed in another article. Subscribe to our blog so you don't miss it!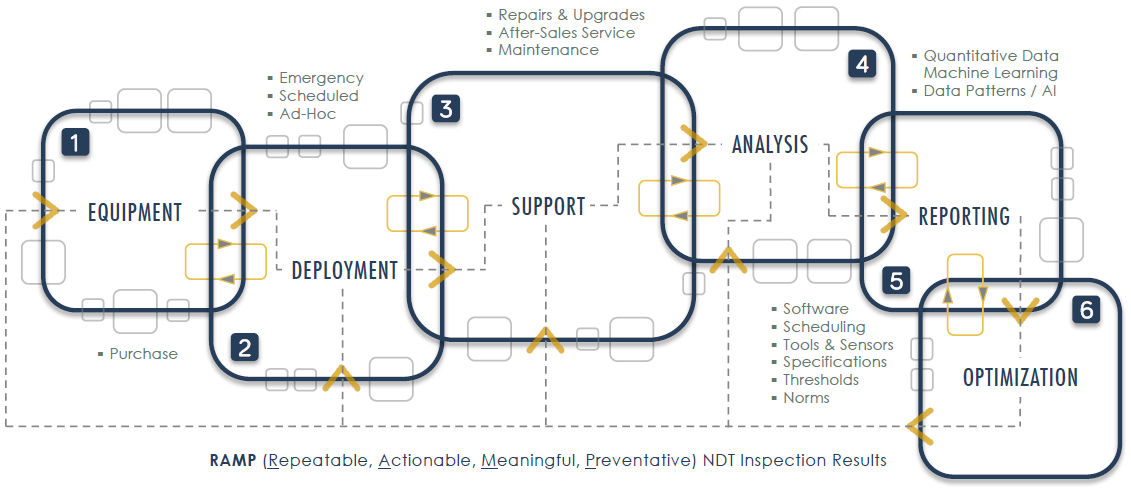 Previous articles on Equipment and Deployment explain the role of our hardware for remote NDT data collection. Equally important is the software that makes analysis possible. All Inuktun inspection cameras and robotic crawlers are controlled by ICON™. The Remote Visual Inspection (RVI) interface enables video recording, photo snapshots, and tagging areas of concern in real time. When Inuktun robots are transporting NDT sensors in otherwise inaccessible areas, the sensor data can be overlaid on the live video footage for improved flaw detection. Remember the significance of accurate and precise data results we discussed in the RAMP Index eBook? The adaptable instrument and video display panels let you decide exactly what you see on screen. Important data can be configured to remain on screen with additional information in a head-up display.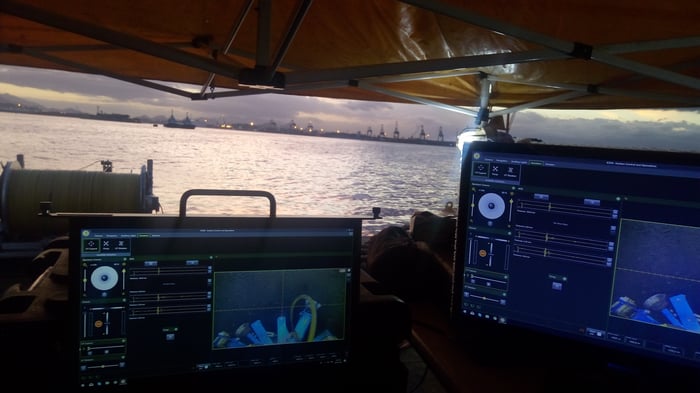 Emerging standards for Remote Internal Inspection (RII) and Non-Intrusive Inspection (NII) are helping put specifications and thresholds around what technicians should look for. ICON is configurable for these inspection codes from governing bodies to identify classes of defects or anomalies with alarms and smart actions. Moreover, you can create if-then actions with customizable automation routines which ultimately contribute to more productive data analysis. This auditable record allows integrity engineers to identify trends and optimize inspection schedules.
Any standard Inuktun equipment can produce a digital twin asset that can be reassessed at any time. Digital twins offer increased probability of detection, faster inspection and analysis of results, greater confidence in data, and better decision making via the contextual data. Our Inuktun RVI equipment has been designed to see beyond what meets the eye. View this blog and see how the photogrammetric approach offers a permanent record of inspection.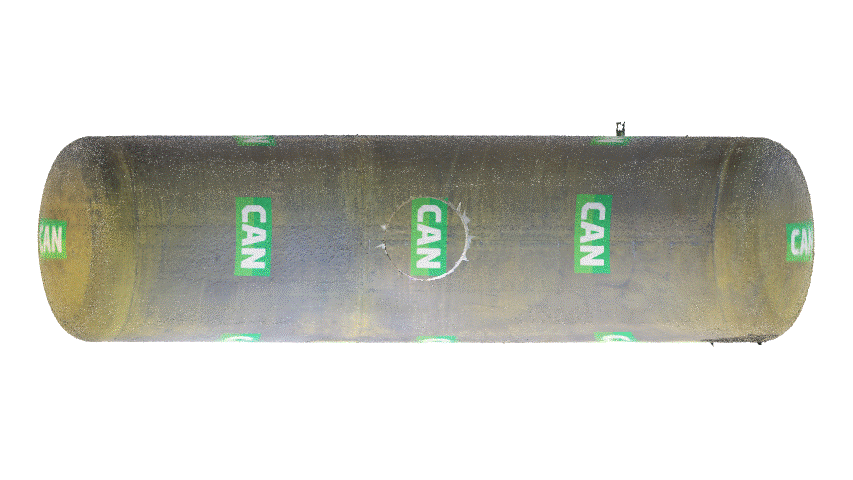 So when it comes to optimizations around analysis as part of the Eddyfi Datalliance program, we're really talking about going from confidence to certainty thanks to NDT data measured by the RAMP Index and collected by technology that's designed to stay Beyond Current.
The right decision is right here. Contact us with your inspection requirements and questions about how Inuktun robotics can RAMP up your operations today.