The company, based in Saudi Arabia, contacted us to see if we could customize a version of the Magg™ miniature magnetic crawler to fulfill their specific requirements for an internal tank inspection robot. Leveraging in-house robotics engineers, we developed an OnSpec custom solution that combined an inspection camera, ultrasonic thickness gauge, and heavy-duty cleaning brush in our proven inspection crawler platform.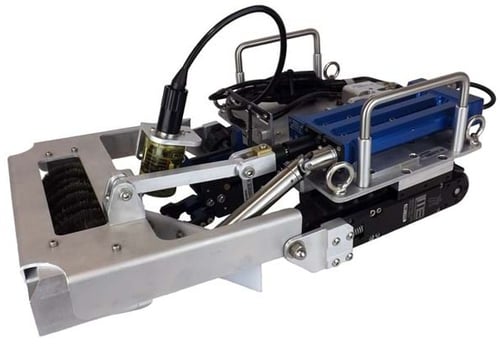 The complete system was shipped in April 2017. In their initial tests, the cleaning brush was effective at moving the debris from the tank floor to allow the onboard UT probe to contact the surface and take multiple thickness measurements. Petrospect's General Manager, Hatem M. Abu-Ghalieh was very happy with the results, stating, "The specialized system's performance has been excellent; it allows us to perform visual and UT thickness measurements of the water storage tanks while they are in-service". Hatem highly recommends our water tank inspection robotic technology, also noting that the image enhancement functionality is superior and the tether allows for easy deployment and retrieval of the vehicle. Petrospect has since performed more inspections with their custom industrial robotic crawler system, including non-destructive testing of potable water and fire water tanks located in a petrochemical plant.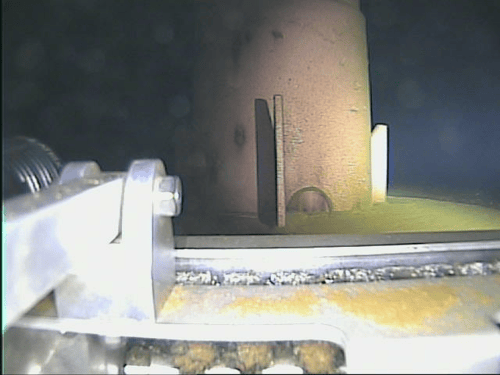 Another challenge brought to us by Petrospect was a requirement to increase the speed of our crawler tracks on a bespoke system used to externally scan non-ferrous vertical tubes in industrial environments. In fact, the inspection robot had to travel over double the normal 9 meters-per-minute (30 feet) speed. Our in-house engineering team customized direct drive 'fast tracks' by changing the internal gearbox and employing a high-speed motor, resulting in Petrospect's system to achieve an 18 meters-per-minute (59 feet) speed with a pulling power in the range of two to three kilograms, or five to seven pounds.
In 2021, Eddyfi Technologies introduced off-the-shelf robotics to take non-destructive testing (NDT) to the next level. Incorporating world-famous NDT technologies, the Magg enabled crawler is available with the R-Scan package which allows for the collection of UT wall thickness measurements utilizing a dry-coupled ultrasonic probe and the Mantis™ instrument employing powerful Capture™ software. Other standard options include Alternating Current Field Measurement, or ACFM®, capabilities and Tangential Eddy Current Array, or TECA™, technology. Learn more here.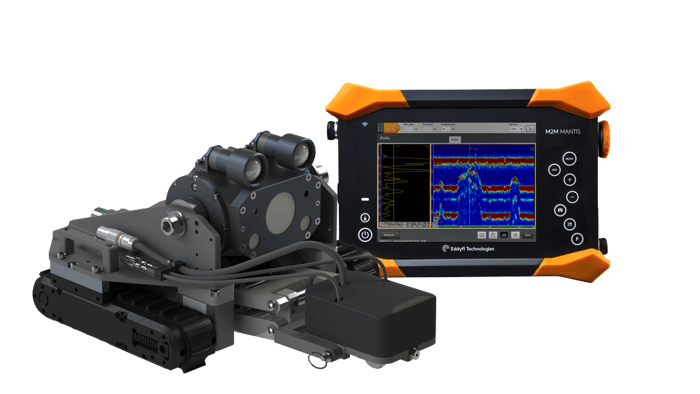 Packed with power, crawling with tech — Eddyfi Technologies inspection robotic crawlers are the industry's trusted solution for driving your remote visual inspection and non-destructive testing systems into the environments that humans can't or shouldn't go. Beyond inspection, our OnSpec robotics can overcome the most grueling conditions to perform remote operations like internal tank cleaning safely. Learn more about Eddyfi Technologies modular robotics designed for remote industrial applications here.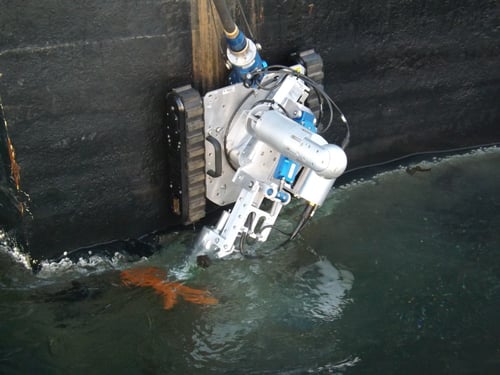 Do you have a challenging remote inspection or tooling application? Contact our team today for information on our standard robotic and custom solution offering for your industrial operations.