To recap, when selecting the right robotic NDT solution, you will want to explore the industry-leading scanners, crawlers, and robots available. Luckily, you don't have to look very far.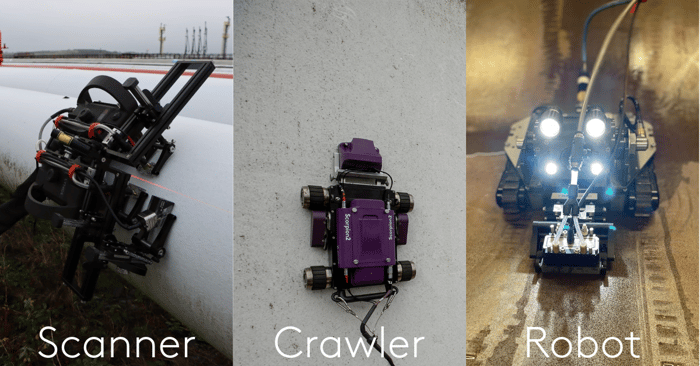 Eddyfi Technologies offers a comprehensive product portfolio which helps remove ambiguity while providing a side-by-side comparison of what is required based on your job demands. One supplier means avoiding the headache of relearning a different user interface as we continue to harmonize our offering for multiple NDT modalities; these can include conventional methods like ultrasonic testing (UT) or alternating current field measurement (ACFM®) or more advanced technology such as phased array ultrasonic testing (PAUT), eddy current array (ECA), pulsed eddy current array (PECA), and more. And for addressing your remote visual inspection (RVI) applications standard robotic crawlers will reliably get the job done.
That being said, in the case of atypical conditions, we're dedicated to offering an OnSpec custom solution to fit your precise needs — for example, when Petrospect Inspection Est. required access within a storage tank for not only RVI and UT but also to clean away heavy sediment that had settled on the bottom of the tank, this unique system for in-service water tank inspection was deployed with great results.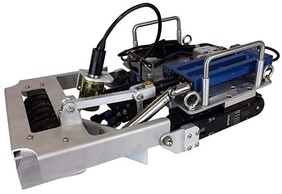 Another interesting example is this bespoke bridge cable inspection robot required by the province of British Columbia to inspect the Port Mann Bridge on Highway 1. Equipped with eight fixed focus cameras, this OnSpec custom solution travels up to 9 meters, or 30 feet, a minute on a tracked platform to get an all-inclusive look at current conditions.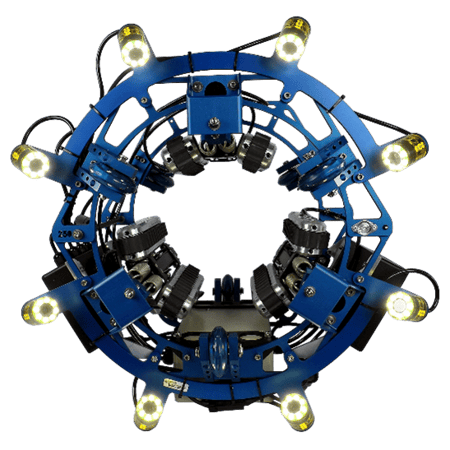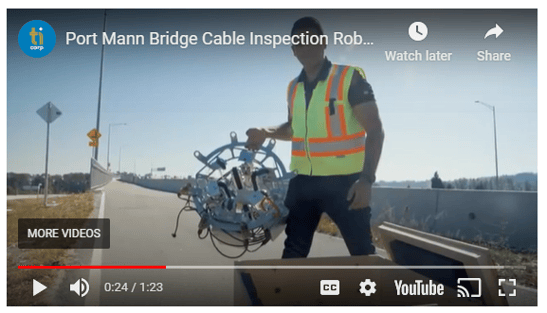 Learn more here how our OnSpec solutions go beyond inspection to address remote industrial challenges with no other viable solution.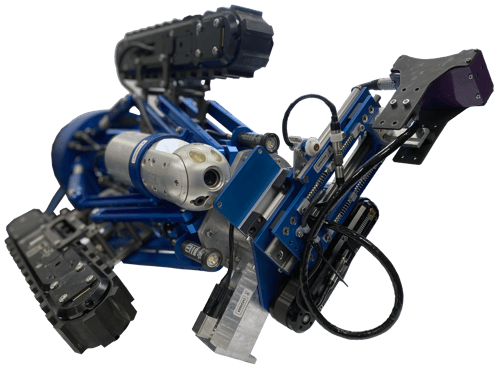 Eddyfi Technologies provides specific solutions for specific problems while taking advantage of the versatile nature of our proven modules for common requirements as seen here. This includes large surface structure remote internal inspection and non-intrusive inspection, dry dock, and underwater in lieu of dry dock (UWILD) requirements in maritime and shipping, both internal and external pipeline inspection, as well as wind turbine blade and tower assessments. Embrace the future of enabled robotics and discover how our NDT inspection technology is being used across the oil and gas, power generation, nuclear, security and defense, and utility sectors, just to name a few.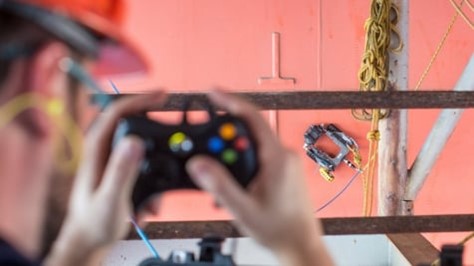 Not sure where NDT enabled robotics fit into your risk management program? We have a team of experts happy to answer your questions. Let's start a conversation to see how together we can keep you Beyond Current.