We understand how difficult your inspection job is —confined spaces, heights, dirty conditions, temperature extremes and other potential hazards in industrial environments— and that's why we've taken what has typically been the most difficult work and made it easy, so you can get the job done.
The most recent addition to Eddyfi Technologies' product offering, our Inuktun crawler-based remote visual inspection (RVI) solutions show the full picture with repeatable, actionable, meaningful and preventative data collection results. Our lineup of inspection cameras, miniature magnetic crawlers, pipe inspection vehicles and vertical crawlers are built on the IM3™ (Multi-Mission Modular) design philosophy while employing the KISS principle.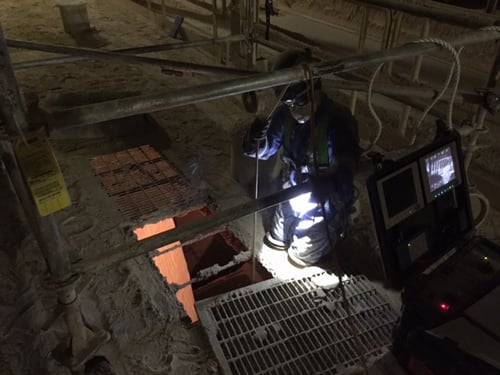 Eddyfi Technologies' Center of Excellence for Robotics, Inuktun, recently welcomed Technical Sales Specialist, Liam Hanna, onsite who got to see exactly how user friendly our IM3™ technology is. "I may have worked within the Remote Visual Inspection industry for 10 years, but my background is almost exclusively industrial endoscopy.
I already had the opportunity in Milton Keynes to assemble, setup and operate a MaggHD so I knew very quickly that the systems offered were simple to operate, testament to good design and a solid understanding of user requirements in the field.
Visiting Inuktun in BC we took this a step further and after four short days, not only was I able to grasp the more technical details associated with operation and use, but spending time with the production and service team it was evident even at these stages, where processes in place meant that more complicated tasks such as replacing the tracks, troubleshooting communication errors on customer returns and imager calibration from production, were all managed with the help of very clear and understandable worksheets.
I have been quoted in the past as referring to Remote Visual Inspection as an extension of the eye into areas we would not be able to view under normal circumstances. I also have an extremely inquisitive nature so it wasn't long before we had dismantled part of the air conditioning system in order to test a VT100 - that I had been tasked with assembling from parts that morning (see time-lapse) – in a more "real world" environment, passing through a number of ducts throughout the Inuktun Service, Engineering and Production warehouse, something that again, proved to present no challenges.
This idea of simplicity is key, and something that every good service provider looks for when sourcing tooling and equipment. I have spent the last seven years travelling throughout Europe, the Middle East, Africa and Russia, and have been involved in hundreds of projects in Powergen, Oil and Gas, Aerospace and Nuclear. I can't remember one project where access wasn't considered. In these scenarios, where you are presented with countless challenges, the last thing you want to be worrying about is how to use some equipment that in certain circumstances, may only be used once, or infrequently, or for short periods.
My time at Inuktun last week really cemented our focus on staying at the forefront of robotic and optical technology, whilst keeping things simple, and I cannot wait to present the simplicity of the IM3™ technology in the real world."
We've taken the guesswork out of what Inuktun product, system or solution will help solve your inspection challenge with three product families.
OnSite Standard Products are available off-the-shelf and are ready to perform scheduled preventative maintenance or ad-hoc inspections 24/7/360°. We offer a line of Spectrum™ inspection cameras as small as 45mm (1.8in) diameter to larger models with 1080p high definition video. We do small really well, and that's why we designed the Inuktun Versatrax 50™ pipe inspection vehicle capable of inspecting pipelines as small as 50mm (2in). The Inuktun MaggHD™ miniature magnetic crawler is another tiny robotic inspection system that can access the most confined spaces to deliver real-time conditions of capital assets and infrastructure across a wide range of industries.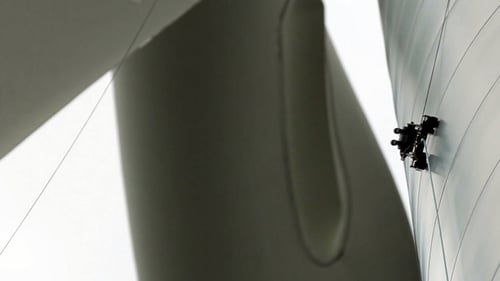 OnDemand Specialty Systems offer a heavier duty and distinctive range of robotic crawlers that can travel distances over 2km (1.2mi) in a single run (using our Inuktun Versatrax 300™ crawler), or if you require less distance, our Versatrax 150™ crawler can travel 1km (0.6mi) transmitting analog video over a copper based tether. If you need to travel vertically in non-ferrous pipes, the Inuktun VT100 Vertical Crawler™ may be the correct solution for your application. The Inuktun MiniMag™ presents the ideal platform for the integration of your Eddyfi Technologies advanced non-destructive testing (NDT) sensors that need to travel beyond reach. Designed for unscheduled assessments, hazardous interventions, confined space tooling, emergency inspections and extraordinary circumstances, OnDemand Specialty Systems deliver when you need precisely the right system.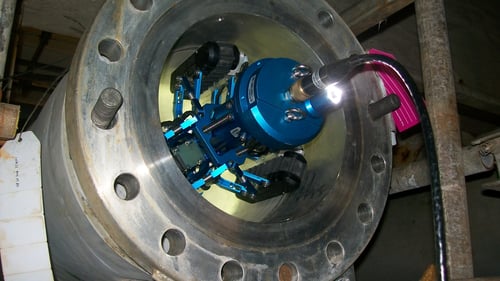 Leveraging over 330 years of robotics experience enables us to deliver OnSpec Custom Solutions when OnSite Standard Products and OnDemand Specialty Systems don't quite meet your non-destructive evaluation (NDE) needs. Our proven modules enable us to quickly provide a unique solution to separate you from the competition. Why not discuss your RVI and remote-controlled operations with us today?