Pipelines, pressure systems, and vessels comprise a large portion of global assets that are prone to corrosion damage mechanisms within multiple global industries. An increasing number of these assets are aging and therefore require a far more detailed and precise inspection method to quickly locate defective areas.
Ideally the solution would involve rapid ultrasonic corrosion mapping of these components using the automated Silverwing RMS PA or manual R-Scan Array systems. Due to persons on board (POB) restrictions on offshore assets, ultrasonic corrosion mapping can sometimes lack the required productivity rates to satisfactorily complete inspection scopes. We present the solution for highly accurate and efficient pipeline inspections that deliver the most accurate and reliable reports asset owners can trust.
Our solution seamlessly combines two complementary technologies. The Pipescan HD is a high speed and high-resolution Magnetic Flux Leakage (MFL) mapping system with unrivalled Probability of Detection (PoD). It uses a powerful magnet to magnetize the material under test. Where there is wall loss, the magnetic field "leaks" from the steel and is detected by an array of Hall effect sensors. This system is used to rapidly locate and detect areas which have suffered significant corrosion loss. When areas of interest have been identified, the RMS PA with R-Scan Array high-resolution Phased Array Ultrasonic Testing (PAUT) technology provides a detailed map of these areas for defect depth sizing and increased accuracy. This proven technology hybrid is the perfect combination that delivers optimal productivity and quantitative defect measurements.
One of the early adopters of the Pipescan HD system, Oceaneering - Specialist Inspection Services recently tested the system offshore in the North Sea with excellent results.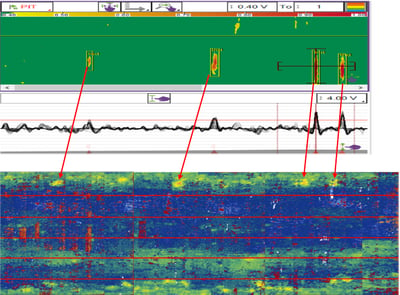 Figure 1 Top: Pipescan HD data, Bottom: Correlated data collected with R-Scan Array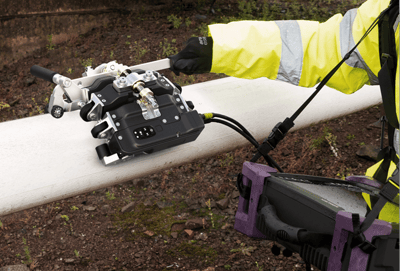 Figure 2 Pipescan HD with Swift M
The Pipescan HD solution is designed to maximize efficiency, reliability, and confidence for the detection of corrosion and pitting in carbon and low alloy pipework. It increases the total efficiency of integrity assessment campaigns by enhancing the productivity of the inspection team. With a unique single curvature adjustment tool, the Pipescan HD is quickly ready for inspection operations. No couplant or complicated gate settings are required. Simply connect the Pipescan HD to the data acquisition instrument, enter the inspection details, and the system is ready to go, optimizing the workflow to include on-the-spot reporting. All scanned data is automatically recorded, and reports can be issued in real time to give owners immediate visibility on the condition of their assets As the Pipescan HD captures and stores data, analysis can be performed remotely to allow operators to get on with the job of collecting the most accurate and reliable data.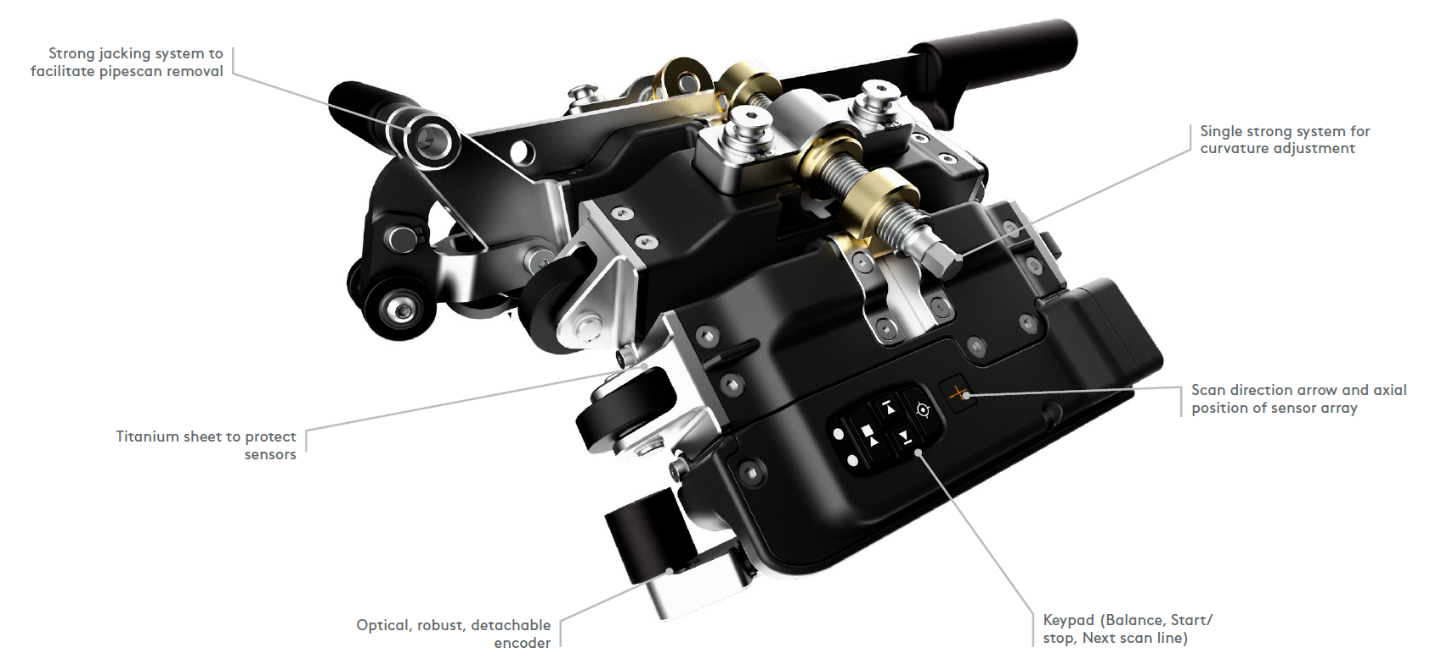 Figure 3 Pipescan HD Scanner Features
Features
Speed of scanning, data analysis, and reporting
High resolution, easy to understand C-scan imaging
High probability of corrosion detection with defects down to 1mm (0.04in) identified, depending on wall thickness and background Signal-to-Noise Ratio (SNR)
Full data recording with adjustable reporting threshold feature
Simple in-service deployment without couplant and minimal surface preparation required.
Rugged, battery operated equipment
Flexible heads fit a full range of pipe and vessel sizes
Volumetric therefore requires UT verification for accurate depth sizing.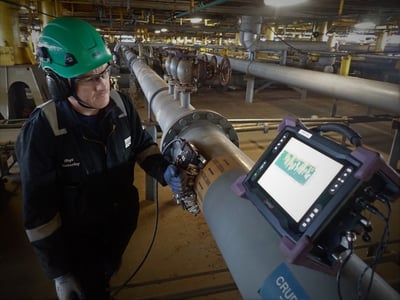 Figure 4 Pipescan HD in operation
Adjustable Reporting Threshold
To achieve our goal for a fast and easy-to-use solution, the software has an adjustable reporting threshold feature that allows the user to only report on what is relevant to the work scope. As all data is recorded, the reporting threshold can be adjusted post-inspection. By retaining all the data, engineers can make reliable maintenance decisions.
Report on the Go
Efficiency tools include one-click reporting which is designed to improve the overall workflow from the inspection to the report. Indications can be analyzed on the go, at the end of a scan, or at the end of the job. Once the analysis has been completed, users simply select the generate report feature, then upload to a USB for distribution. Once the inspection is finished, so is the site report.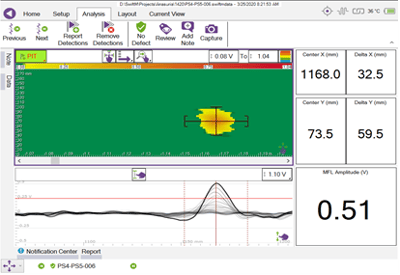 Figure 5 Screenshot of isolated internal pit in 300NB, 12.7mm (0.5in) NWT pipework. Cross-checked with UT at 7.2mm (0.3in) remaining wall thickness
Specifications

*Higher wall thicknesses can be inspected, but with associated reduction in sensitivity.
Eddyfi Technologies has a mandate to push the limits of advanced NDT technology forward through constant innovation, and the Pipescan HD is a great example of our success. Contact us to discover how we can help optimize your pipeline inspections and stay Beyond Current today.