Advanced datasets, enhanced analysis, and improved performance: these requests are driving a new era in the Non-Destructive Testing (NDT) industry, and equipment manufacturers are scrambling to offer service companies and asset owners sufficient tools. Eddyfi Technologies has always had a strong focus on research and development, and with a comprehensive group of experts and enthusiasts, we continue to always offer the Beyond Current solution.
The boundaries of physics are being pushed to the limits and with enhanced hardware and signal processing software capabilities, NDT equipment is providing accurate and repeatable datasets now more than ever. This ever-improving inspection performance can assist with critical engineering decisions and provide traceability for owner/operator confidence.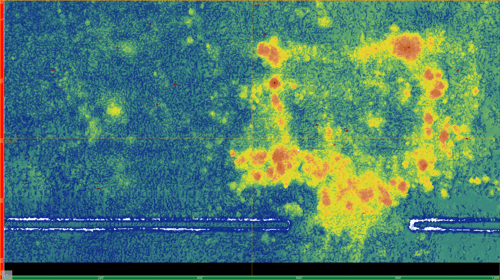 Phased Array Corrosion Mapping – Damage Characterization
However, the rate that technology is quickly evolving sometimes causes restrictions in its acceptance. Service companies readily adopt the improvements, but they are often challenged when introducing new inspection strategies and methodologies. As NDT equipment manufacturers, we always validate our instruments, probes and sensors as part of the development process, but if they are not recognized in the codes or written schemes of examination, this can sometimes cause a delay in acceptance.
NDT technology is being developing at a faster rate than industry standards and we therefore need to think of alternative methods for independent verification. With this under consideration, Eddyfi Technologies sought the assistance of TÜV NORD Systems GmbH & Co. KG (TÜV NORD) to provide third-party validation of our Magnetic Flux Leakage (MFL) floor scanner.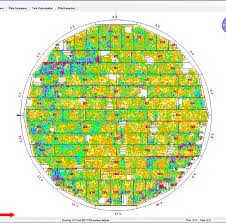 MFL Tank floor mapping – All the data with no surprises
The Silverwing MFL system was developed to investigate floor plates in aboveground storage tanks. Irregularities due to corrosion damage are recorded by the hall effect sensors and scanning the surface creates a real-time image of the object under test.
The qualification processes followed the VGB-ENIQ guideline VGBR-516 second edition 2010, using the methodology for qualification with non-destructive testing.
VGB-ENIQ Guideline VGB-R-516 is the German implementation of the European Methodology Document of the European Network for Inspection and Qualification (ENIQ).
This provides a general framework for the development of qualification for the inspection of specific components to ensure they are developed in a coherent and consistent way while still allowing qualification to be tailored in detail to meet different national requirements.
The goal here was to ensure the MFL system was able to generate reproducible results in finding and evaluating flaws in the bottoms of tanks, assess the ability to detect such flaws, and measure their size above a specific limit.
So, did we pass the test? It was concluded that the MFL floor mapping system fulfills the requirements within the limits of the scope of validity.
Indications greater than 11.5% of the wall thickness are detected with a Probability of Detection (PoD) of 90% with a confidence interval of 95% (2sigma). Flaws with a 2-millimeter diameter and 50% of the wall thickness were consistently detected and could be clearly recognized and measured. The location is accurate to 3 millimeters on a scan length of 8 meters.
Eddyfi Technologies is therefore proud to announce that its flagship Silverwing product has successfully achieved a third-party qualification for the inspection of aboveground storage tank floor plates. This is a significant achievement, and we would like to thank the assistance of TUV for helping us achieve such accolade.
These results will give service companies the confidence that the technology they are using has a certificate of conformity through a third-party validation process.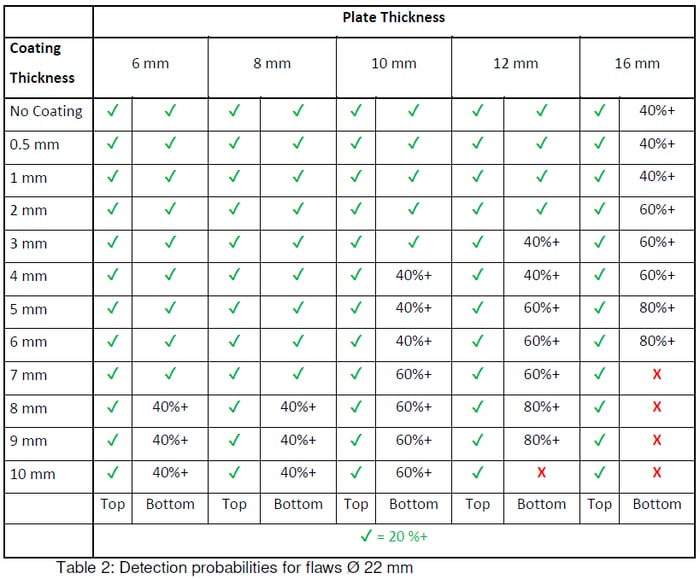 When you need to feel confident in your NDT data results, trust Eddyfi Technologies to deliver the validated solution for your tank inspections and so much more. Contact the team to discuss your specific requirements for a Beyond Current solution today.