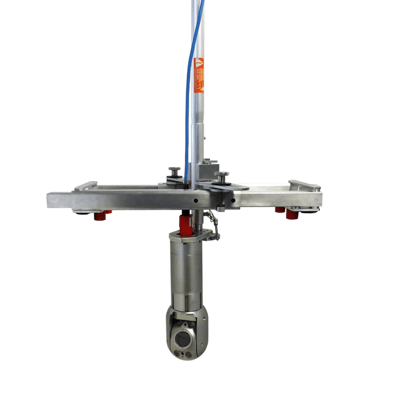 The STIK eliminates the need for confined space entries. An operator employing the remote-controlled camera system requires no specialty training as the user-friendly setup features familiar PC control of all functions through the same ICON™ software used with all Eddyfi Technologies RVI solutions. The system can also be operated with an Xbox controller, an option that offers common controls and reduces the learning time for new operators. Automated inspection routines can be setup to implement comparative data analysis and continued monitoring of an asset's structural health (learn more about digital twins here). Easy to setup and dismantle, the STIK is the cost-effective solution that can ultimately save dollars by detecting potential defects before they become a pricy problem.
Tank & Vessel Inspection
With aboveground storage tanks being used beyond their intended design life (learn more about the role of NDT for recommissioning tanks here), tank integrity evaluations are being prioritized now more than ever to ensure tank farm uptime and operational reliability. Traditionally, tank inspection has been performed manually which requires the storage tank or vessel to be taken offline for cleaning and degassing in order to allow human access. These assessments include inspecting for signs of deterioration, discharges, or accumulation of oil inside diked areas. Regular testing is critical to evaluate the structural integrity of a tank's floor, walls, structure, shell, roof, nozzles, and appurtenances and note changing conditions in corrosion rates and settling. While effective, this process is not only costly and time consuming, but also potentially dangerous.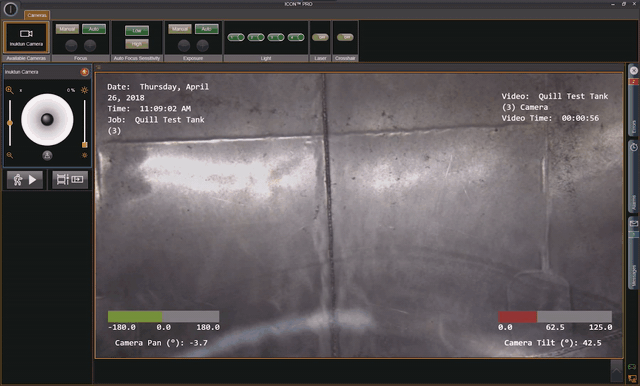 The STIK is the robotic solution that enables more frequent and efficient inspections of in-service tanks. Removing the need for CSE and scaffolding, the STIK allows tank farm owners to optimize turnaround schedules by providing real-time conditions to predict and avoid failure – ultimately reducing associated health, safety, and environmental risks.
Railcar Inspection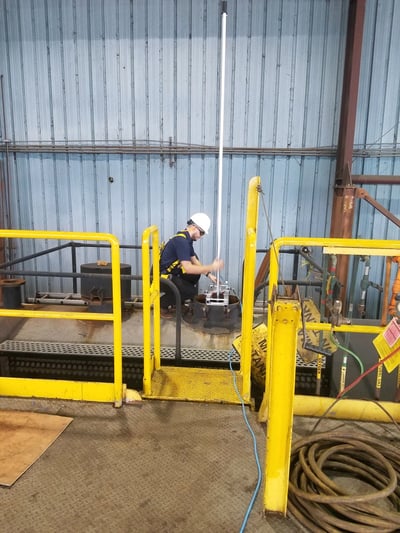 Every time a rail or tank car leaves an industrial facility, terminal, or yard, FRA regulations require that the car be inspected. Visual inspection of tank cars typically used to transport liquid and gaseous commodities has primarily been a manual process that requires CSE by human operators. These inspections depend on the accuracy and knowledge of qualified inspection personnel to evaluate the state of freight cars for safe and efficient operation. The current inspection process is labor intensive and lacks a level of objectivity. In addition to the innate safety concerns and efficiency challenges of manual inspections, records of these assessments are usually not retained unless a billable repair is needed. With a lack of transparency of the health or pattern analysis of a car, the maintenance of railcar structural components typically ends up being reactive rather than predictive, making repairs and maintenance less efficient.
Sharing a united goal to remove human intervention during the cargo tank inspection process, industry leaders continue to evaluate safer ways to inspect railcars after discharging plastics, fuels, lubricants, or similar contents and cleaning the tanks. And while manual walkaround inspections are invaluable, the STIK is a prime candidate for the inspection of the tanks after discharge and cleaning. Equipped with an automated scanning capability, this versatile system offers full 360-degree internal tank inspections including assessment of liners, welds, fasteners, and potential defects, helping improve the railcar inspection process. Several industry leaders have seen the STIK perform RVI of oil tanker trucks which were cleaned prior to examination. The video feedback allowed owners to see firsthand whether there was leftover material or residue and took the opportunity to search for weld deformities.
STIK gives inspectors exactly the information they require when searching for evidence of cracks and worn areas, delamination, chemical degradation, and liquid or product in the annulus of double walled tanks or containment areas. Operators can monitor real-time conditions of things like drain valves and opening seals, liquid level gauge visibility, obstructions or restrictions to vents that prevent normal function, and any malfunctions of pumps, gauges, or other ancillary equipment.
The STIK offers the solution to ensure inspection efficiency and reduce the time that inspectors are exposed to the hazards of the rail yard/car environment. And it facilitates preventive or condition-based maintenance. With the ability to monitor specified parameters related to railcar integrity, liner health, or general degradation, preventative or corrective actions can be taken prior to failure.
Shake a STIK at CSE
When data collection results determine the safe working condition of equipment like industrial trucks carrying oil, gas, or hazardous chemicals, your test equipment needs to provide Repeatable, Actionable, Meaningful, and Preventative (RAMP) NDT inspection results. Ideal for railway tank car inspection, underground services inspection, and RVI of other vessels or pipelines with manhole or riser access, the automated remote visual inspection offered by the STIK delivers objective data that can be used to determine remaining useful life and ensure better utilization of inspection and repair resources. And, in turn, it provides increased safety to the environment, personnel and business operations.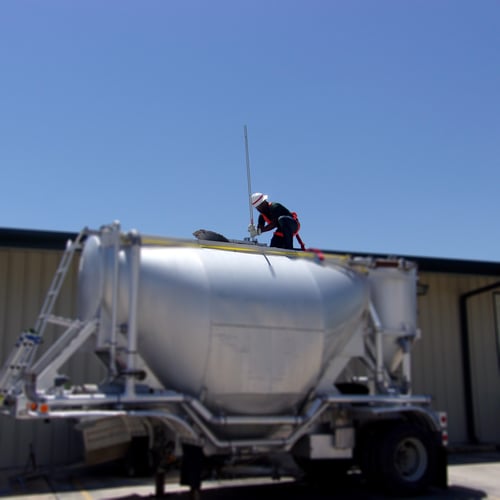 If you have been looking for a solution that can help reduce the costs and risks associated with CSE, the STIK delivers. Contact our team for answers to your RVI and NDT questions, or better yet – schedule a demo to see exactly how Eddyfi Technologies remotely operated solutions will operate in your specific environment.