Thanks for joining today, Sean! I know you've been busy out in the field with Sonyks™ trials and I know our readers will be keen to hear what you think. Of course, NDT technicians' primary goal is to have an accurate final inspection report. Can you speak to reporting with this new tool?
It's true, I think the main benefits of Sonyks for an asset owner are related to the final report. So, here's the first game changing feature: you can automate your inspection reporting. The software uses a report generator that automatically creates a high-quality report that is really valuable to the end user. It gives them all the information they need to ensure that their assets have been inspected correctly.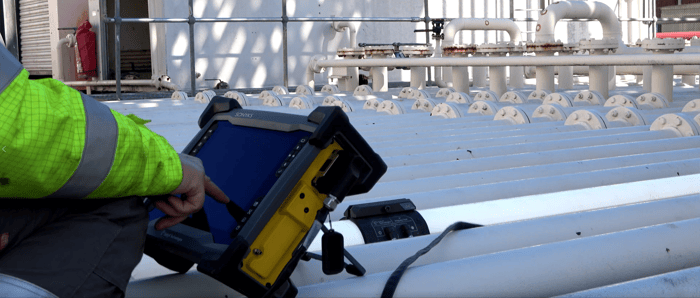 The time from which the guys leave the site to submitting the report is now massively reduced. Before we were talking weeks, now we're talking days if not hours, to produce a large-size project report. The software builds it as you go along so there's very little manual intervention required on the part of the operator.
From an asset owner's point of view:
They get the report quicker,

it's a more detailed report,

it's consistent between multiple operators because the software is doing most of the work,

and it's easy to use and tells them what they need to know.
Asset owners will love that. What do you see as the main benefit from the service provider's perspective?
I think from the perspective of an inspection company, it's all about getting the job done faster. Sonyks is much easier to use and the system is more portable which results in more shots per day. For example, with current guided wave products you may be looking at 8 to 10 shots a day depending on the type of application. With Sonyks, we feel that we get an increase of 50 percent extra productivity. What that means for an NDT operator is that they're doing the same job in a much quicker time, so they can move on to the next project and the system earns them more money. It's also easier for them to use, particularly for those who are new to the technology. It is much easier to go through the analysis process. Operators are less likely to make mistakes because the software systematically guides them through the process. The analysis tools are really powerful so we see much greater consistency over operators. Plus, data acquisition is quicker.
I would also add that the time savings will reduce time pressures placed on operators. The streamlined software features make rapid and confident analysis across a wide range of frequencies. This, I believe, will increase Probability of Detection, or PoD.
Can you speak to the Sonyks from an ergonomics point of view?
For me, the first benefit is that you can ditch the awkward laptop setup. There is no longer a need to connect a laptop up to the system. It can be quite difficult using a laptop, particularly in industrial areas because you've got to find somewhere to comfortably sit and you'll never find a place where you can have it on your lap without sometimes struggling with the screen. With the new Sonyks touch screen system, it sits on a pipe really nicely, it's much more comfortable to use, it's portable, you can disconnect it from the tool once the data has been acquired and move anywhere.
The touch screen is fantastic to use! The software package is really great. There's really nice pan and zoom functionality very similar to your mobile phone where you pinch the screen to zoom in and scan around the A-scan and further zoom into small areas. With a laptop, these processes are quite laborious. There's a really nice feature called a frequency slider that allows you to slide through the collected frequencies.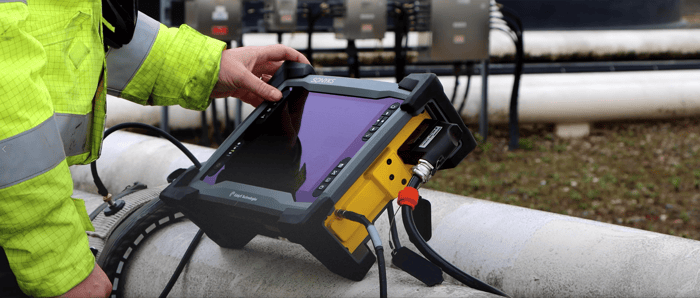 What can you tell me about the new collar design?
So, the new collars that we use are no longer a rigid body. They are a flexible collar which is really helpful particularly for racked pipelines, or pipelines with a tight clearance between the adjacent pipes. Because the tool is flexible:
It's easier to put on,

it's much easier to carry around and also,

it's really easy to pack particularly if you are shipping equipment overseas.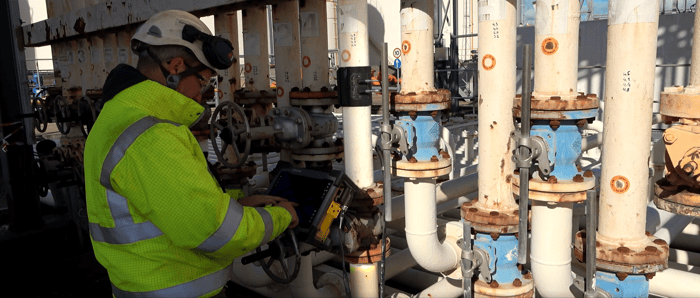 The collars pack really nicely now because they can pack down flat. The modules are much smaller, much lighter, and again, much easier to ship and pack. Now there's also a change in ring space. In comparison to the old Teletest products, we are now using 17-millimeter ring spacing rather than a 30- or a 45-millimeter ring spacing. What that does is it gives a much wider range of frequencies that can be used. The acquisition collects much more usable data and there aren't really any frequencies that we can't use in the range of 20kHz to 100khz.
I imagine industry won't be excited to have to purchase new collars to leverage the Sonyks...
That's the beauty of Sonyks: you can use your existing collars, modules, and transducers! The system is backwards compatible with legacy products, so owners of Teletest Focus+ can still fire their existing collars with the new Sonyks system. This is great because it makes it easier to upgrade their system. They don't have to upgrade all of their collars that they've already invested in. They can even use their current transducers with Sonyks modules and collars. Sonyks can also collect data using other guided wave collars that are on the market, so customers that may have other guided wave systems can also buy Sonyks and fire those collars as well. Sonyks has made next generation guided wave testing truly accessible for the industry, and I can't wait to hear from others in the field on its superior performance!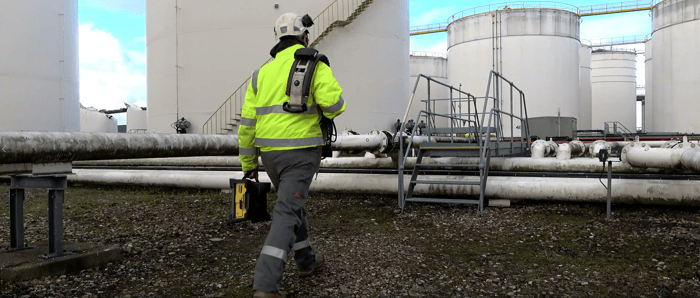 Thanks for sharing your insights with our readers here, Sean!
Interested in a demo? Contact our team today to see the power of Sonyks either by arranging a visit one of our global offices or through the convenience of a remote demo.